Pipe Stress Analysis Software
Engineering Software for Piping Analysis & Design
RFEM provides the RF‑PIPING and RF‑PIPING Design add‑on modules for piping modeling and design.
Piping analysis can be performed for the entire structure that is in interaction with the support structure. This and consideration of the supporting structure flexibility in pipelines provides for realistic piping design.
Contact us
Do you have any questions or need advice?
Contact us or find various suggested solutions and useful tips on our FAQ page.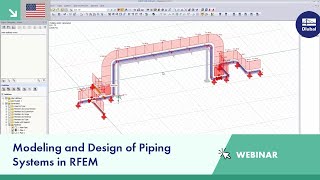 Associated Products