Reinforced Concrete Structures Add-on Modules
For Structures Consisting of Reinforced and Prestressed Concrete
The main programs RFEM and RSTAB are based on a modular software system. The following list provides an overview of the add-on modules optionally available for the industries of steel structures, reinforced concrete structures, and solid structures.
The add-on modules for reinforced concrete structures design members and surfaces according to various international standards. In addition, it is possible to perform nonlinear analysis (cracked concrete) as well as design of prestressed concrete structures.
Contact us
Do you have any questions about our products? Do you need advice for your current project?
Contact us or find various suggested solutions and useful tips on our FAQ page.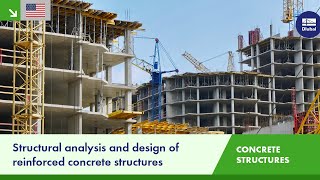 Customer Projects
Interesting customer projects designed with the structural analysis programs by Dlubal Software.