Why Dlubal Software?
Enjoy Structural Analysis...
Since 1987, Dlubal Software has continuously developed and optimized user-friendly and powerful programs for structural analysis and design.
With close to 200 employees in 7 locations providing continuous software support, Dlubal Software has gained more than 25,000 satisfied users worldwide.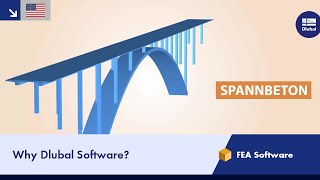 Certified
Development, testing, sale, and support of Dlubal Software is certified for the management system according to DIN EN ISO 9001.
Compelling Argument for Dlubal Software
"I am very surprised by the positive response because it is not so common to pay such attention to users (and I am not even a customer yet). Therefore, I would like to express my enthusiasm and thank you very much. This is clearly a compelling argument to join the circle of Dlubal Software users."
Why you should choose Dlubal Software
There are many convincing arguments in favor of Dlubal Software.
You can find a small selection on this page.
We ensure every customer's satisfaction with our universally powerful yet user-friendly analysis and design software. Considering all that is included with an affordable one-time license cost and an annual service contract, you'll wonder why you didn't start using Dlubal's products sooner. Contact us today.
Contact us
Do you have any questions about our products? Do you need advice for your current project?
Contact us or find various suggested solutions and useful tips on our FAQ page.