Invitation to Online Training "Steel Structures | Eurocode 3 "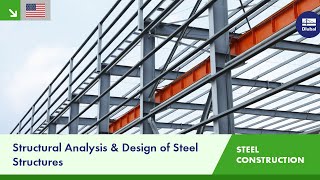 First Steps with RFEM
We provide hints and tips to help you get started with the basic program RFEM.


Description
We would like to invite you to our online training "Steel Structures | Eurocode 3."
A reliable internet connection is required to participate. Basic knowledge of RSTAB or RFEM is also expected.
During the training, each participant can ask questions at any time using the chat option.
After the event, each participant will receive the models, video recordings, and materials presented in the training for download. This way, the participant can go through and understand the training step by step on the models.
After completing the training, each participant will receive a certificate.
Keywords
Event Invitation Online training Steel structure Eurocode 3
Links
Write Comment...
Write Comment...
Contact us
Do you have any questions about our products or need advice on selecting the products needed for your projects?
Contact us via our free e-mail, chat, or forum support or find various suggested solutions and useful tips on our FAQ page.
New
Manual adjustment of the buckling curve according to EN 1993-1-1
The RF-/STEEL EC3 add-on module automatically transfers the buckling line to be used for the flexural buckling analysis for a cross-section from the cross-section properties. In particular for general cross -sections, but also for special cases, the assignment of the buckling line can be adjusted manually in the module input.
SHAPE-THIN | Cold-Formed Sections
SHAPE-THIN determines the effective cross-sections according to EN 1993-1-3 and EN 1993-1-5 for cold-formed sections. You can optionally check the geometric conditions for the applicability of the standard specified in EN 1993‑1‑3, Section 5.2.
The effects of local plate buckling are considered according to the method of reduced widths and the possible buckling of stiffeners (instability) is considered for stiffened sections according to EN 1993-1-3, Section 5.5.
As an option, you can perform an iterative calculation to optimize the effective cross-section.
You can display the effective cross-sections graphically.
Read more about designing cold-formed sections with SHAPE-THIN and RF-/STEEL Cold-Formed Sections in this technical article: Design of a Thin-Walled, Cold-Formed C-Section According to EN 1993-1-3.