KB 000966 | Shear Area Types and Their Meaning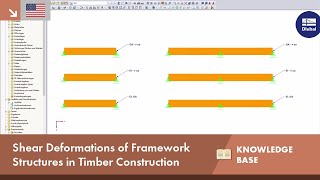 First Steps with RFEM
We provide hints and tips to help you get started with the RFEM program.


Contact Us
Do you have any questions about our products or which are best suited for your design projects? Contact us via phone, email, or chat or find suggested solutions and useful tips on our FAQ page available 24/7.
Shear Area Types and Their Meanings
Cross-section properties in RFEM and RSTAB include different types of shear areas. This technical article explains the calculation and meaning of various values.
New
The design of the connection components is performed according to Eurocode EN 1993-1-8
After activating the Add-on, the design situations for Steel Connections must be activated in the "Load cases and Combinations" dialog box
For the design of the connection stability (Buckling), it is necessary to have the Add-on Structure Stability activated
The calculation can be started via the table or via the icon in the top bar