RSBUCK Add-on Module for RSTAB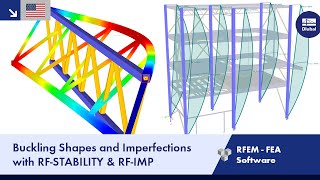 Further Information
Stability Analysis of Beam Structures
The RSBUCK add‑on module for RSTAB analyzes the stability of the structure according to the Eigenvalue Method.
Contact us
Do you have any questions about our products? Do you need advice for your current project?
Contact us or find various suggested solutions and useful tips on our FAQ page.
Customer Projects
Interesting customer projects designed with the structural analysis programs by Dlubal Software.
Price (VAT excl.)
Customers who bought this product also bought