Structural analysis and design of reinforced concrete structures | Dlubal Software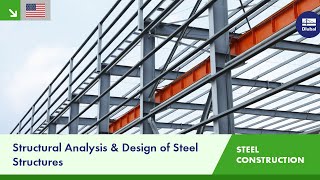 First Steps with RFEM
We provide hints and tips to help you get started with the RFEM program.
Contact us
Do you have any questions about our products or need advice on selecting the products needed for your projects?
Contact us via our free e-mail, chat, or forum support or find various suggested solutions and useful tips on our FAQ page.
Videos
Models to Download
Knowledge Base Articles
Describing the procedure for the serviceability limit state design of a floor slab made of steel fiber reinforced concrete.
Screenshots
Product Features Articles
Deformation analyses of reinforced concrete surfaces without or with cracks (state II) by applying the approximation method (for example deformation analysis according to EN 1992-1-1, Cl. 7.4.3 )
Tension stiffening of concrete applied between cracks
Optional consideration of creep and shrinkage
Graphical representation of results integrated in RFEM, for example deformation or sag of a flat slab
Numerical results clearly arranged in tables and graphical display of the results in the model
Complete integration of results in RFEM printout report
Frequently Asked Questions (FAQ)