RF-CONCRETE NL Add-on Module for RFEM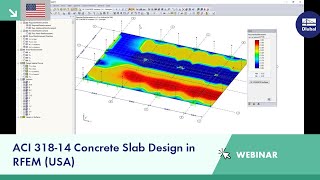 Physical and Geometrical Nonlinear Calculation of Reinforced Concrete Beam and Plate Structures
The RF-CONCRETE NL add‑on module is an extension of the RF‑CONCRETE module group and consists of two parts, just as the main module:
RF‑CONCRETE NL as an extension of RF‑CONCRETE Surfaces allows for realistic analysis of deformations, stresses and crack widths of members, plates, walls, planar structures and shells made of reinforced concrete by considering the nonlinear behavior of composite material when determining internal forces and deformations.
RF‑CONCRETE NL as an extension of RF‑CONCRETE Members allows for nonlinear analysis of 2D and 3D beam structures in the ultimate and serviceability limit states. For example, it is possible to perform a nonlinear calculation of compression elements prone to instability risks, or to calculate deformations of frame constructions consisting of reinforced concrete beams close to reality.
The following standards are available for nonlinear calculation:
With RF‑CONCRETE NL, you can quickly and easily perform the design for limiting the deformation of reinforced concrete members and surfaces in the cracked state (state II).
Contact us
Do you have any questions about our products? Do you need advice for your current project?
Contact us or find various suggested solutions and useful tips on our FAQ page.
Customer Projects
Interesting customer projects designed with the structural analysis programs by Dlubal Software.
Price (VAT excl.)
Customers who bought this product also bought